Youtuber Kayla Nicole Jones has been hailed for being real after she showed off her unedited post-partum body.
The 20-year-old internet sensation gained popularity because of her goofy personality and funny memes. Since she became famous, she has continued to thrill fans with more funny videos and facial expressions.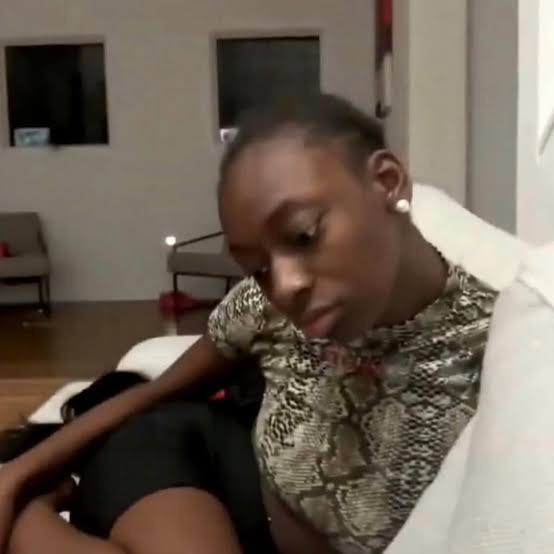 Kayla welcomed her first child with her boyfriend, Luhkye, in February. Few months after childbirth, she took to Instagram to share photos of her post-baby body and her fans couldn't be more thrilled.
She rocked a leggings and croptop which bared her flat tummy that is blackened and lined with stretch marks from stretching to grow a child.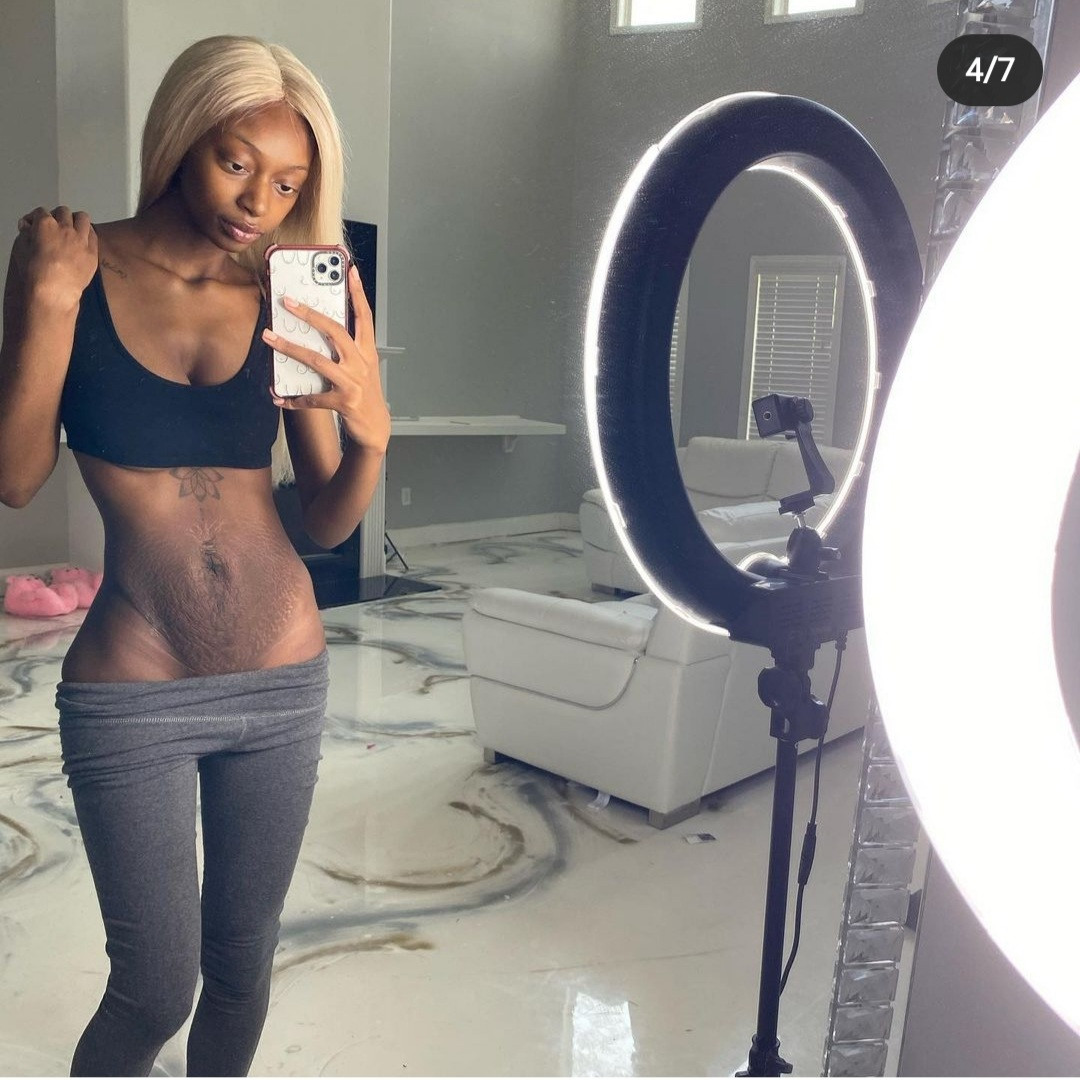 The photos stirred mixed reactions on Instagram as some slammed her exposing her imperfect body, while others praised her for being real and showing what a woman's body looks like after childbirth.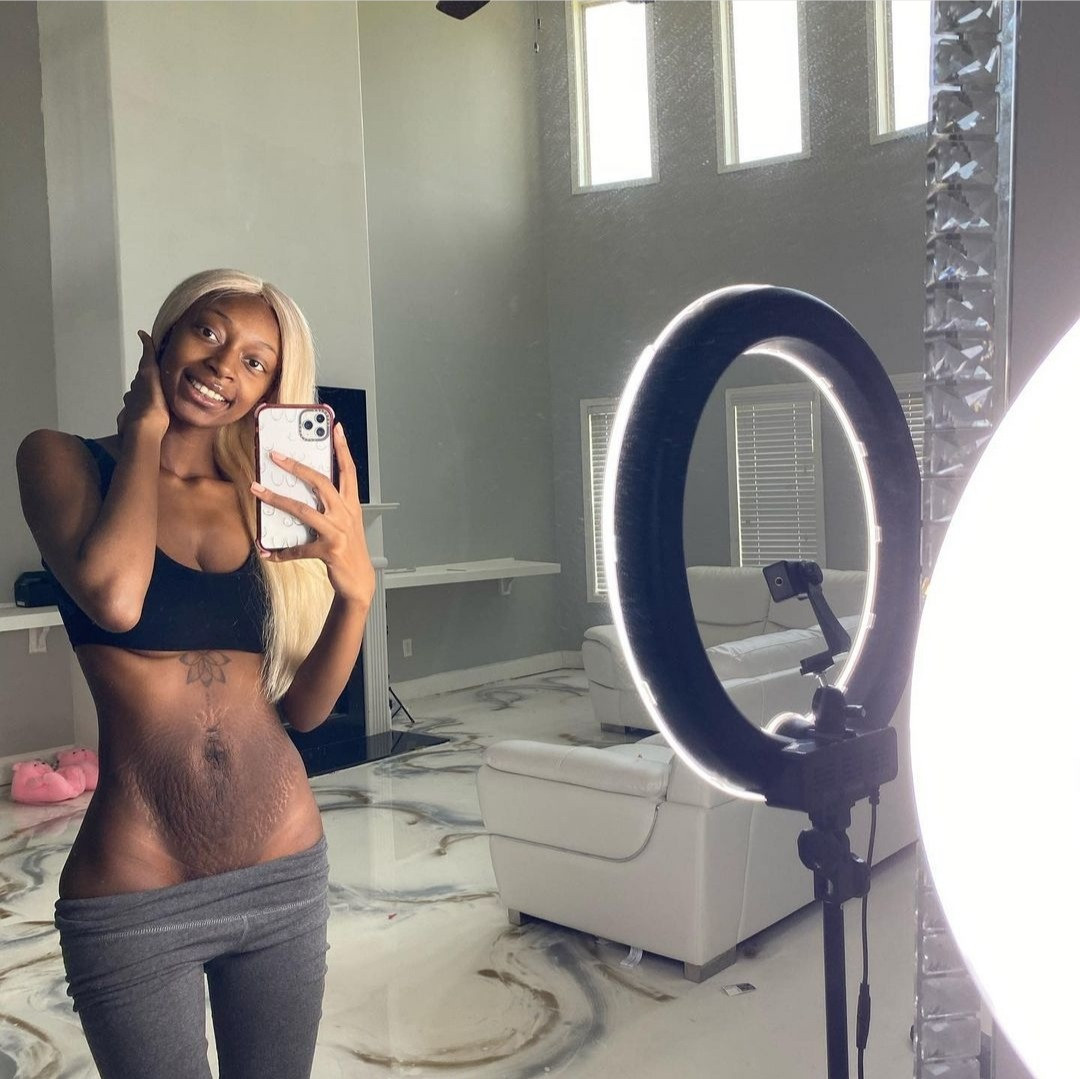 See comments below,